THE 1798 CLUB
---

The 1798 Club is a collaboration between Kunstverein Aughrim and Aughrim Active Retirement Group, a community organisation of over 30 members, who gather frequently for social and cultural pursuits. Previous activities have included the publishing and distribution of a local magazine, a variety of classes and workshops (from 'chair yoga' to an editorial masterclass in publishing to panning for gold) and discursive events with invited speakers.

Through this collaboration our aim is to develop ongoing conversations, open exchange through artist-led workshops and research trips, and (in the longer term) an Intangible Heritage Collection for Aughrim. Developing this involves the creation and collation of an inventory of objects, artefacts and ephemera through which the customs and stories of Aughrim can be shared and re-told.

Aughrim's first exhibition of Intangible Heritage took place as part of Aughrim's first annual Heritage & Arts Weekend, on 8 October 2022. A curated selection of heritage objects on loan from local residents and members of the community was arranged for public display at the Pavilion. The exhibition was officially opened by Cllr. Pat Kennedy, Deirdre Burns Heritage Officer of Wicklow County Council, Margaret Brady Chairperson of Aughrim Active Retirement Group, and Kate Strain of Kunstverein Aughrim. As part of the opening, there was a reading of Irene Kinsella's Who Remembers; Aughrim Our Granite City by actor Andrea Kelly, and music at the bandstand by the Aughrim Pipe Band.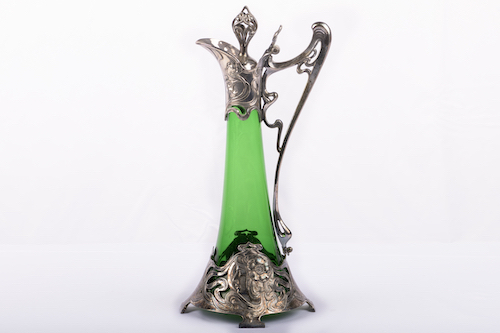 This initiative is supported by a Wicklow County Council Artist & Community Collaboration Award Scheme 2022.