THE TRUNK SHOW 2.11.22
---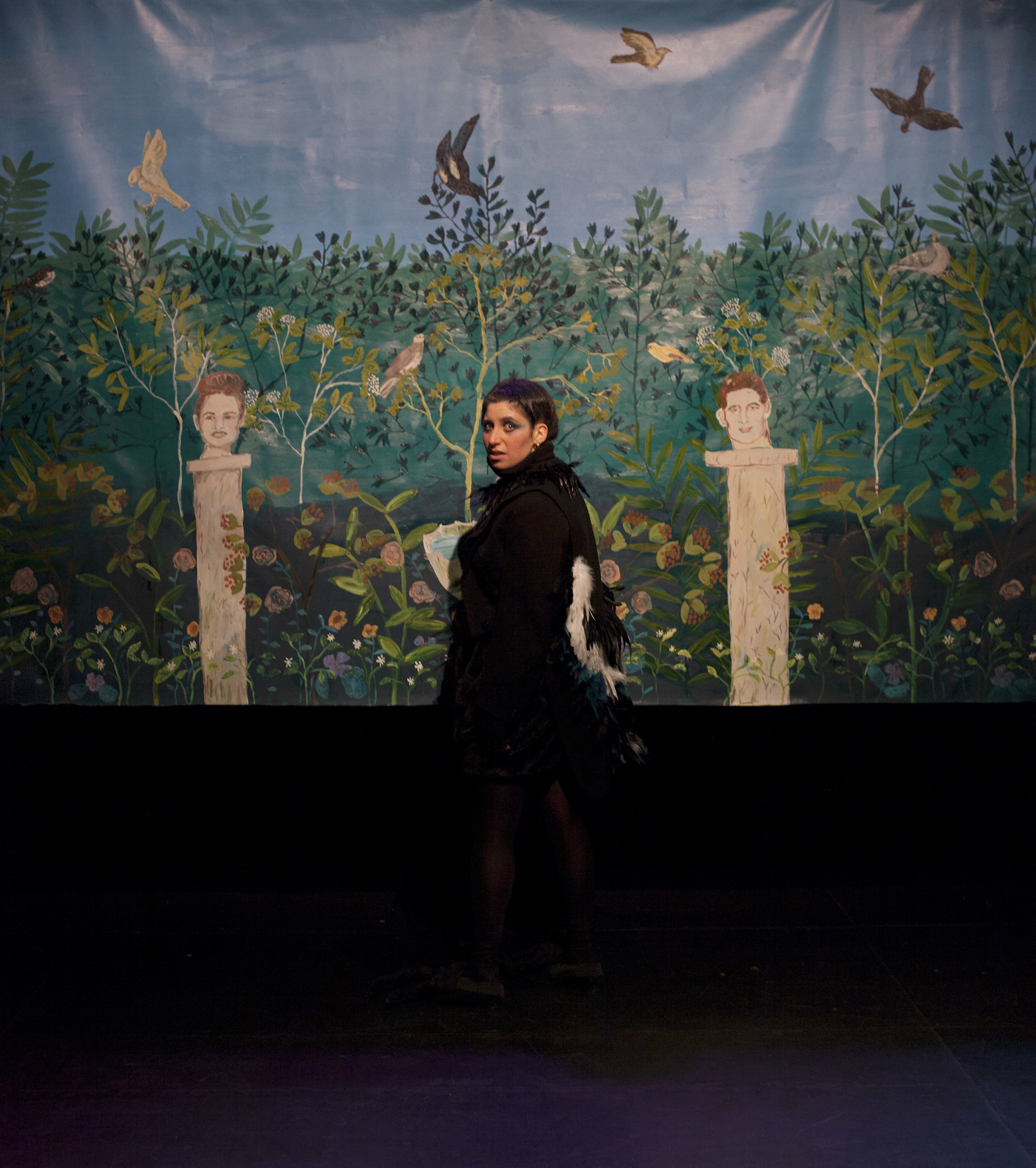 Isadora Epstein and others
The Trunk Show
November 2022
Mermaid Arts Centre, Bray

Kunstverein Aughrim's first iteration of The Trunk Show took place at 7pm on Wednesday 2 November 2022 at Mermaid Arts Centre.

It featured an introduction to Kunstverein Aughrim, presented by founding director Kate Strain and scripted in collaboration with Dramaturg Kate Heffernan.

Packed inside this Trunk Show was a re-staging of Isadora Epstein's performance work MAGPIE, featuring Epstein as Magpie, Cillian Byrne as Pigeon, and Stéphane Béna Hanly as Worm. Stage paintings by Kathy Tynan and costumes by Amie Egan completed a set that was finessed by Millie Egan.

The Trunk Show is a framework through which to share the story of Kunstverein Aughrim beyond Aughrim. Folding in props, performances or artworks, The Trunk Show is a responsive, nimble and artwork-centered way of reaching audiences beyond our postcode.

The Trunk Show was supported by The Arts Council and Mermaid Arts Centre.