STONE SOUP
---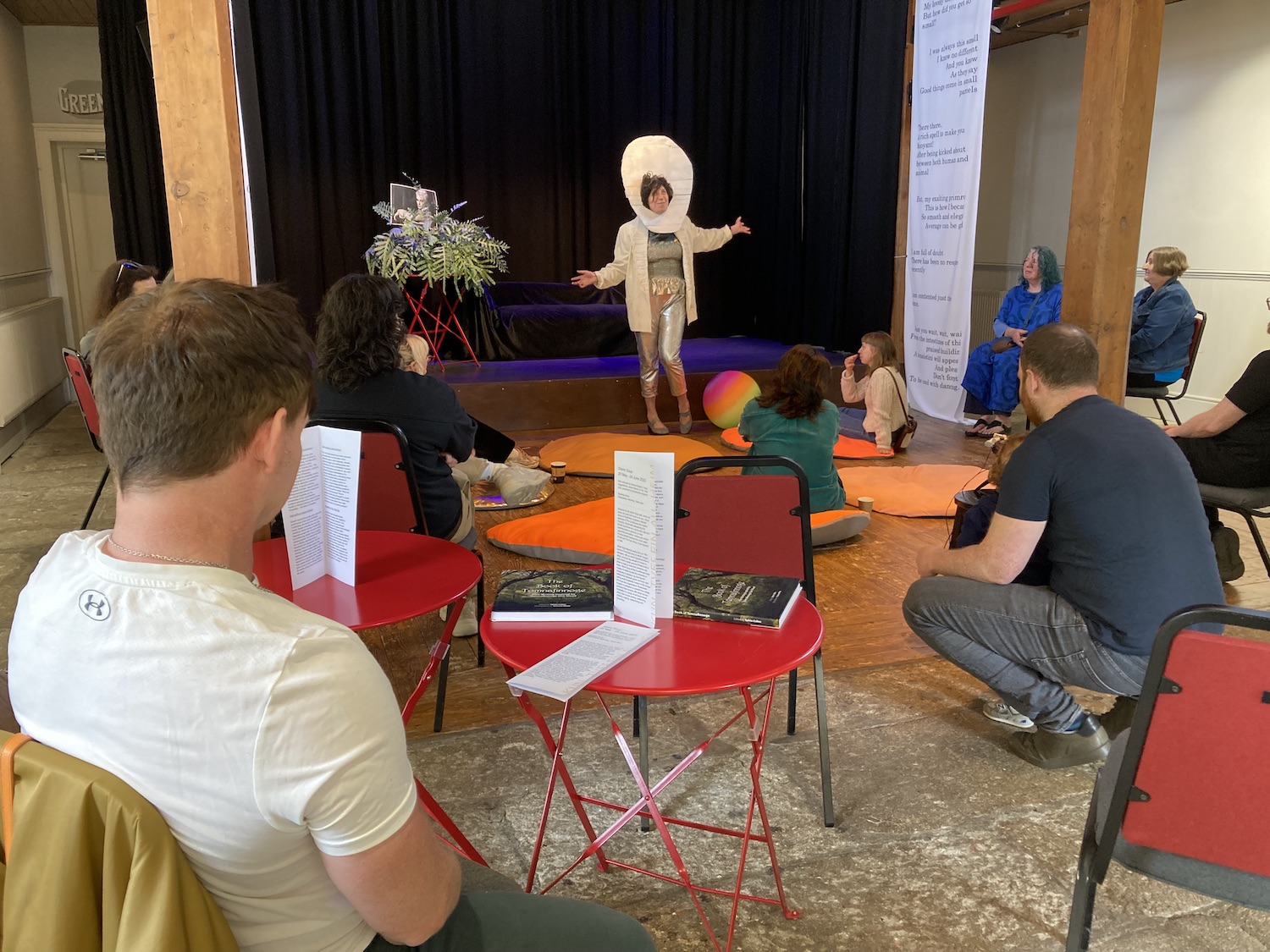 Stone Soup is Kunstverein Aughrim's friendly takeover of The Courthouse Arts Centre, Tinahely, temporarily reimagining the former courtroom as a community café and loitering space in advance of major upcoming renovations.

The exhibition runs from 20 May to 24 June 2023, and features work by artists Isadora Epstein, Yurika Higashikawa, Jennie Moran and the 1798 Club (a collaboration between members of Aughrim Active Retirement Group, photographer Louis Haugh, and Kunstverein Aughrim). Epstein's wall works, Higashikawa's words, Moran's table lumps and the 1798 Club's postcards remain on display throughout the month-long duration of the exhibition, during which time visitors to the Courthouse are invited to bring picnics and packed lunches from local cafés D'lish and Tinahely Farm Shop, to be enjoyed on site.

Stone Soup takes its name from an 18th century French folk story in which hungry strangers, with no more ingredients than a stone, convince the people of a town to each share a small amount of their food in order to make a meal that everyone can enjoy. Stone Soup at the Courthouse holds a space in which to test the potential of reciprocity in practice, by blurring the relationship between guest and host, and asking what hospitality means in the context of a local arts organisation.

Stone Soup launched on Saturday 20 May with a writing workshop titled Untranslatable Kernels by artist Yurika Higashikawa from 11am-1pm, followed by a brief introduction by curator Kate Strain, a presentation on Softening Corners and Institutional Hospitality by artist Jennie Moran, and a live performance titled Spooned! (served with ice cream) by artist Isadora Epstein.

Opening hours Wednesday to Saturday, 10am to 4pm.